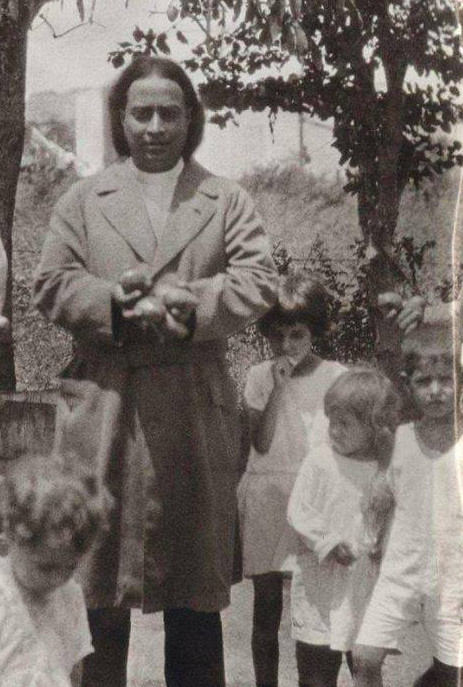 "It isn't academic education alone that makes people happy. It is 'how-to-live' education — how to develop a harmonious, moral life, stronger will power, and spiritual understanding — that will bring happiness."
— Paramahansa Yogananda
Paramahansa Yogananda felt deeply for the welfare of children and took a lifelong interest in their all-around education. It was under Paramahansa Yogananda's direct guidance that the first Self-Realization Fellowship Sunday School was formed in the 1940s. Carrying on in this tradition, the SRF Greenfield Retreat offers Sunday School and Teen programs to provide children with a solid spiritual and ethical foundation on which to build throughout life. Emphasis is given to the practice of the science of meditation taught by Paramahansa Yogananda for personal experience of God. Children are shown how to develop moral character and the noble qualities exemplified in the Bible and the Bhagavad Gita, such as faith in God, respect, kindness, consideration for others, courage, and evenmindedness. These qualities then act as spiritual building blocks for the right development of a child's character and help to establish positive habits such as self-discipline, service to others, truthfulness, and the use of common sense — as countless participants over the decades have attested.
SRF Greenfield Sunday School (ages 4-12) and Teen classes (ages 13-18) are open to all children interested in learning about the SRF teachings and way of life; no prior experience with the SRF teachings is required.  For 2016-2017, classes take place every other Sunday, from 11:00 am to 12:00 pm from September 18 to May 28. Please consult the calendar for the specific dates. Feel free to contact us for more information about the Sunday School and Teen programs.
Testimonials from current and past Sunday School children and teens
these can go here
etc.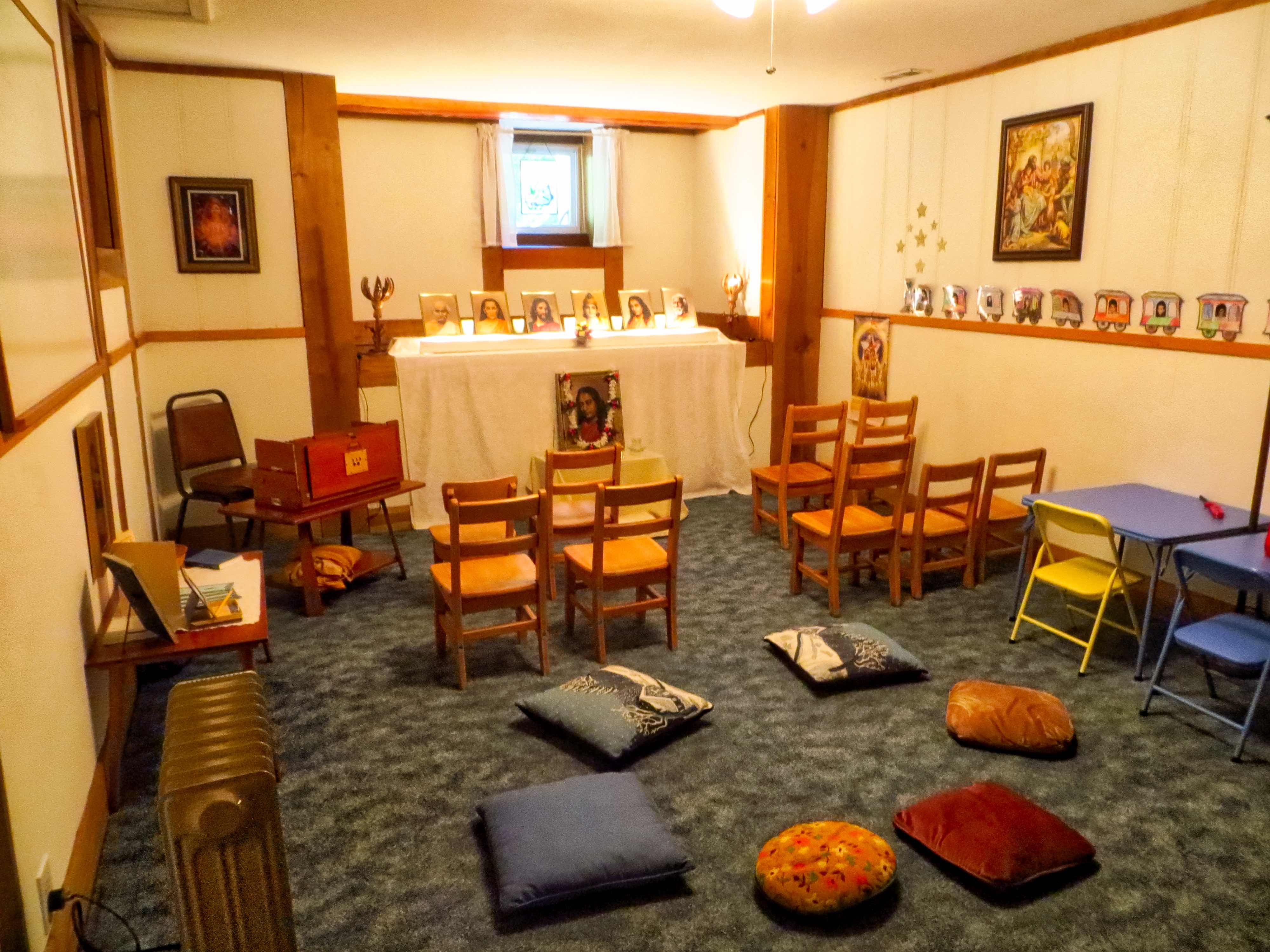 Sunday School Room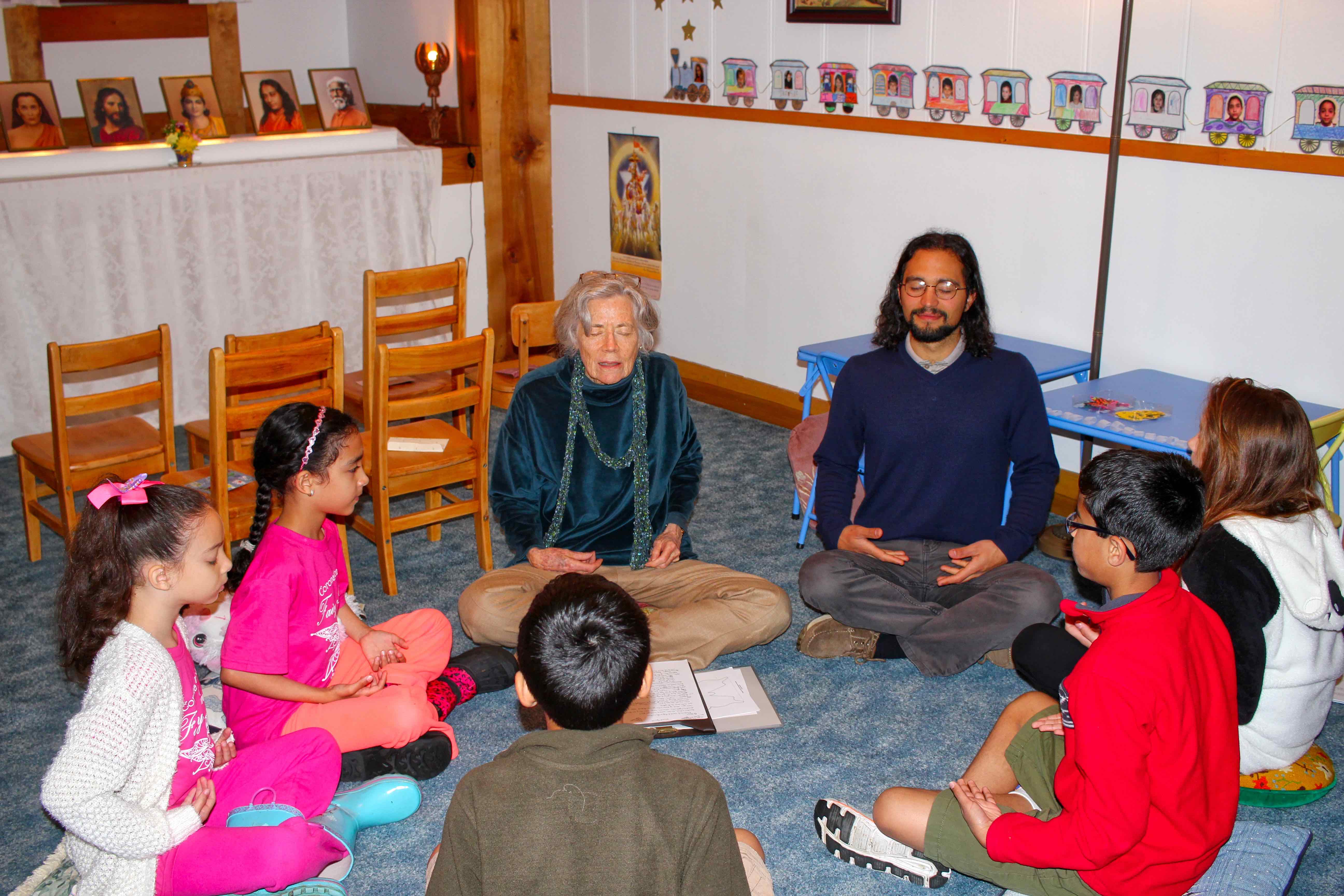 Meditation During Sunday School Class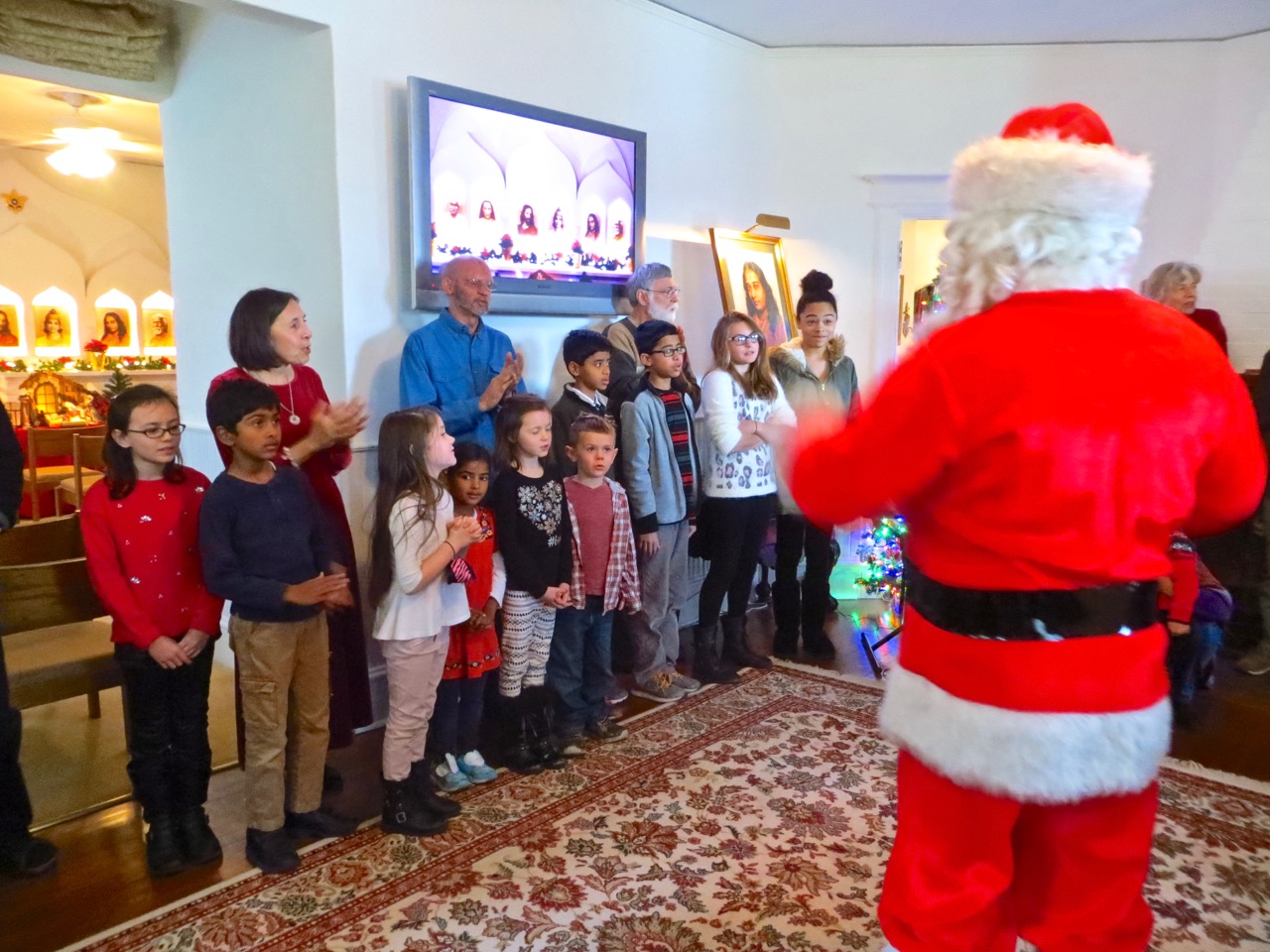 Sunday School Children at Christmastime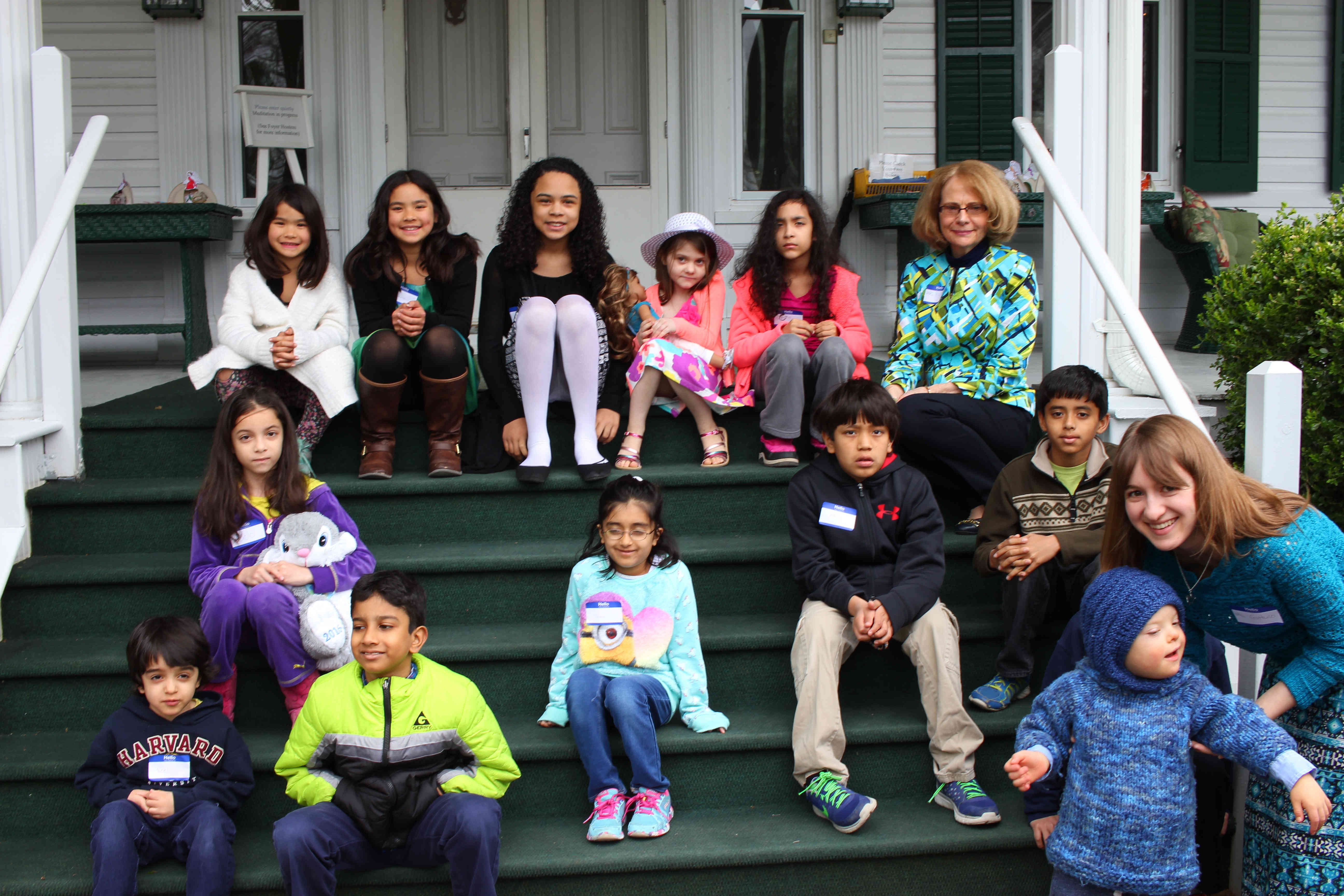 Sunday School Children at Easter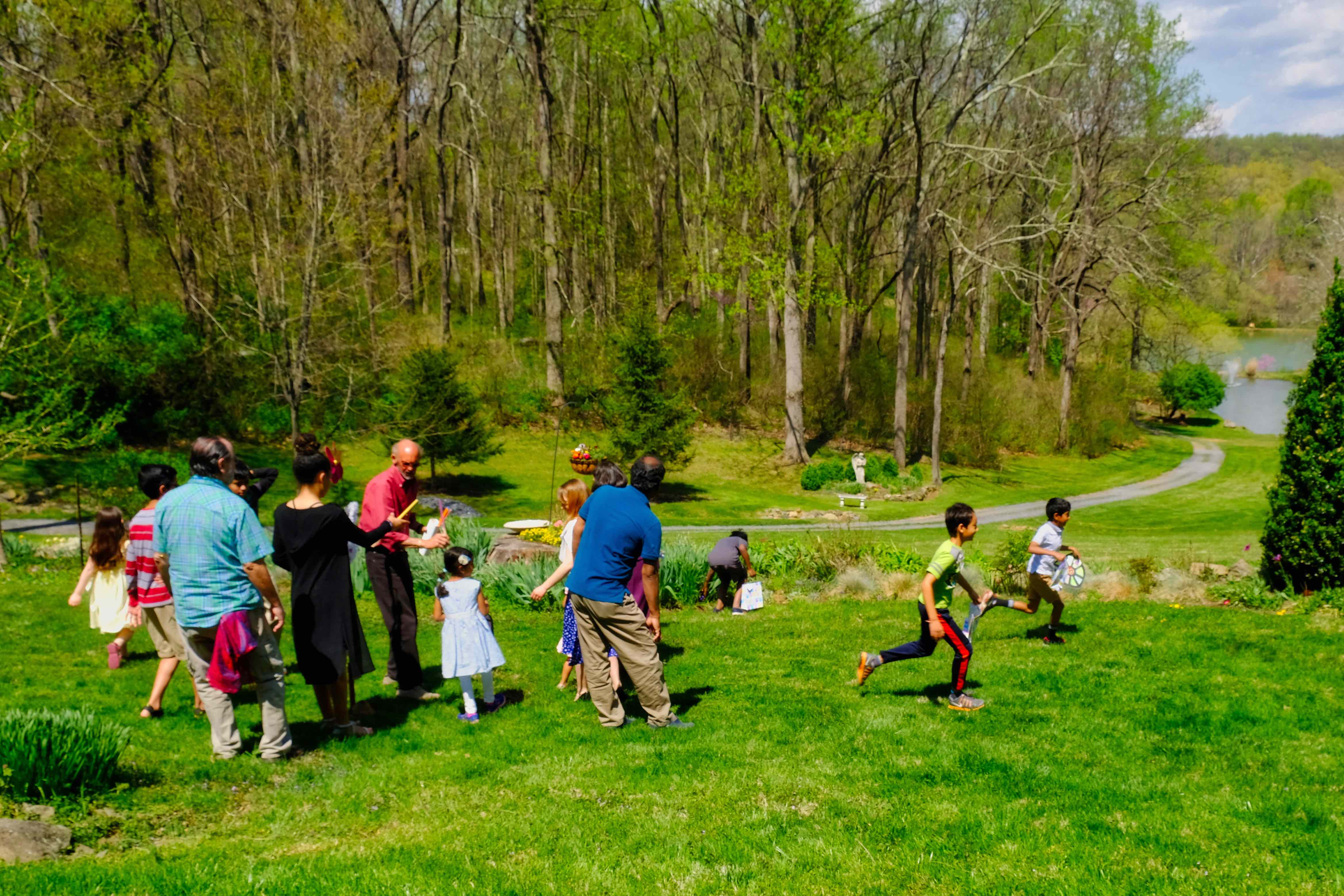 Easter Egg Hunt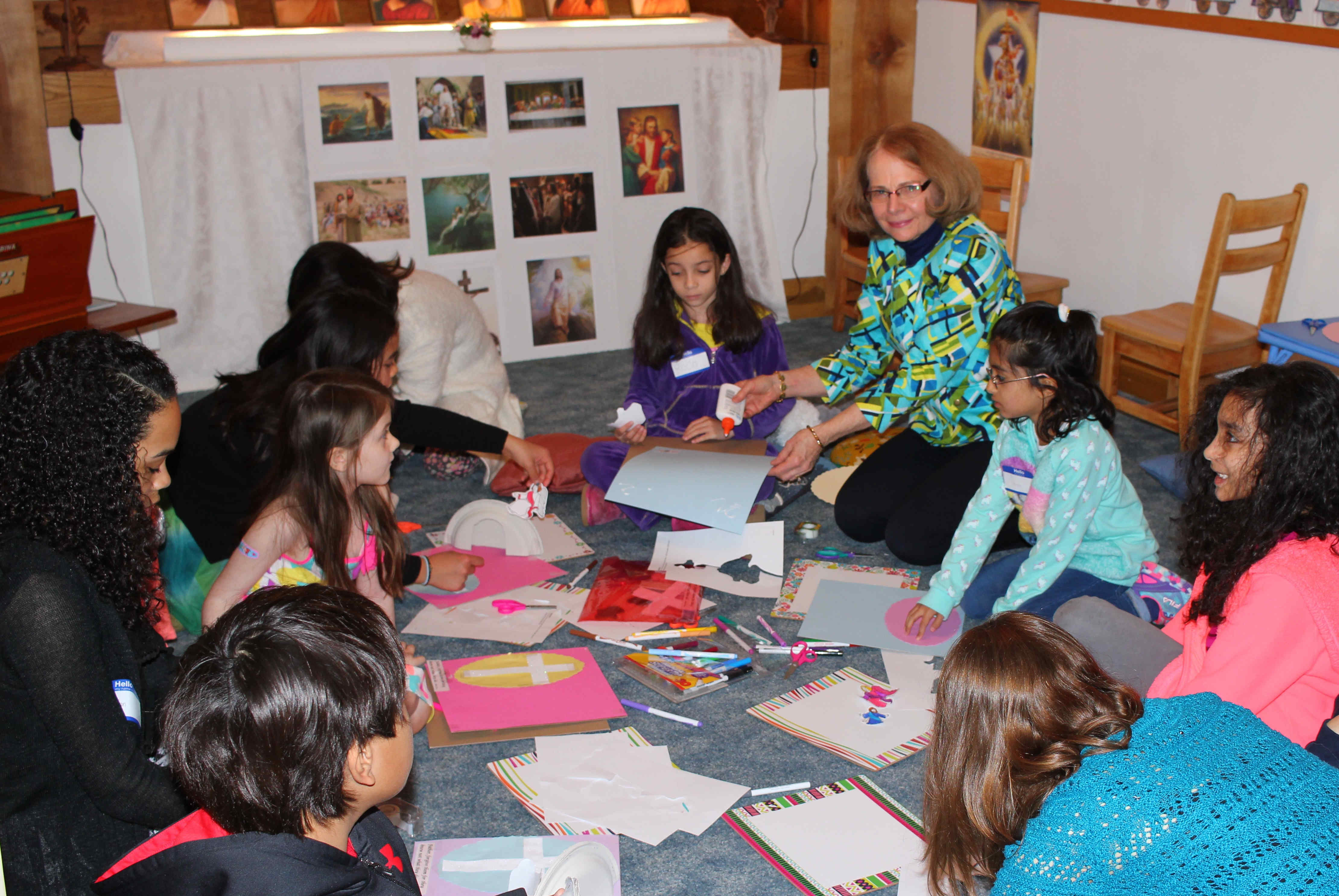 Activity time during Sunday School class